The Dispensaire Français – Société Française de Bienfaisance can only work thanks to the professionalism and the dedication of its volunteers. There are more than 70 of them (of which 16 are trustees).
How much time should you give?
There are many ways you can help us make a difference, no matter how much time you have available or the level of commitment you are able to give.  You can find a volunteering opportunity at the Dispensaire that fits in with your schedule, your interests and your skills. Our volunteers sign a Volunteer Agreement and a Code of Conduct that is a summary of our policies and sets out the standards of behaviour that the Dispensaire Français expects from you and identifies your rights and responsibilities as a volunteer.
Areas of action
The main areas of action for our volunteers are :
Medical : doctors and health professionals who are all French-speaking and registered in the UK. For more information on registering as a doctor in the UK, visit the General Medical Council.
Social : the members of the social committee can sign up for visits to the elderly and/or isolated people, the management of an outing club and the organisation of a monthly get-together club around a meal at the Dispensaire.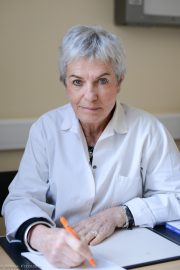 Join our team
If you would like to join our team, please contact us at the email address : info@df-sfb.org.uk